Tour of Heritage Bld.s
Click on a building to see more information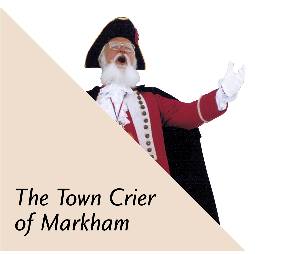 LOGIN
Page 10 of 10 &nbsp Go to page: [<< Prev] 1 2 3 4 5 6 7 8 9 10

The Lewis J. Burkholder House 1



Year Constructed: 1904
Address:
6881 Highway # 7
West Part Lot 10, Concession 9
The house located at 6881 Highway # 7 was built in 1904 on land originally granted by the Crown to Levi Collier in October of 1801.
In 1805 the full 200 acres were sold to Christian Reesor. When Christian Reesor Sr. died in 1806, all his holdings were transferred to his eldest son Peter.
By 1807 this lot had become the property of John Reesor (1784-18740, THE FOURTH CHILD OF Christian Reesor and Fanny Reiff.
In 1870 the property was divided into east and west halves with Jesse Reesor (grandson of John) receiving title to the west 100 acres. In 1875 the property was sold to William Rolph Hr. of Markham for $9,000.00 It appears that the estate of W. Rolph sold the property in 1880 to Samuel Reesor (1817 – 1901), son of Peter Reesor and Ester Eby. Samuel was their 15th child. The property passed back and forth among the Reesor children with George E. selling it to Elizabeth.
Architectural Attributes
The Lewis J. Burkholder House, built in 1904, is a well preserved example of a frame vernacular rural dwelling of the early 20th century. The two story house is architecturally interesting as its design illustrates the transition from the highly decorated buildings of the late Victorian period to the simpler Edwardian styles. Its L-shaped plan and fretwork verandah echo the lingering influence of the Gothic Revival.
Contextual Significance
The Lewis J. Burkholder house is of contextual significance for its association with the historic agricultural community in the east part of Markham Township. Together with other houses in the vicinity it forms a rural grouping of structures, and is a reminder of some of Markham's early families, the Burkholder and Reesors, who farmed and lived on the I parcel for over five generations. The property is also significance as the home of a noted Mennonite historian and minister.
Significant Heritage Attributes
1. The two story L-plan main block of the house, and the shed-roofed rear wing.
2. The gable roofed rear addition with its open belfry.

Go to page:
[<< Prev]
1
2
3
4
5
6
7
8
9
10