Tour of Heritage Estates
Click on a building to see more information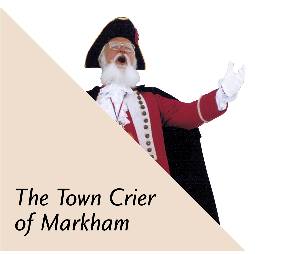 LOGIN
Page 20 of 32 &nbsp Go to page: [<< Prev]10 11 12 13 14 15 16 17 18 19 20 21 22 23 24 25 26 27 28 29 30 31 32 [Next >>]

John Galloway House 130



Community
Heritage Estates
Year Constructed: 1858
Address:
4 David Gohn Circle
Research credit: Heritage Markham, Doors Open Markham
·Built by John Galloway on Lot 10, Concession 3 in the vicinity of the village of Brown's Corners
·John Galloway was born in England in 1818 and immigrated to Canada by 1844 with is wife Mary.
·He arrived in Markham Township by 1847 when at age 29 he acquired the eastern 100 acres of Lot 10 Concession 3 form John Montgomery.
·Within four years of purchasing the property, John Galloway had cultivated 85 acres and had 65 acres under crops. He grew, wheat, peas, oats and potatoes, and was producing barrels of pork, 300 pounds of butter, 15 tons of hay and 60 pounds of wool.
·There were at least four children, Mary Susanah, Joseph and James.
·He was a Methodist by religion and in politics a great admirer of Sir John A. MacDonald.
·His son Joseph was a Methodist minister at Milton, while the three others remained on the farm.
·Along the eastern part of the property, he rented and sold lots to several families who helped to create the hamlet of Brown's Corners.
Architectural Attributes
·Built in 1858 the house is a late vernacular interpretation of the Neo-Classical style with elements of the Gothic Revival.
·The classical tradition is seen most evidently in the shallow pitch of the centre gable which belongs more to the earlier style than to the acutely pointed centre gable of the Gothic Revival style.
·The buff brick has been used to form raised quoins, three course trim above the fieldstone foundation and radiating voussoirs over the windows and door.
·Contained within the voussoirs over the front entrance is a keystone which defines the date of construction of this house as 1858.

Contextual Significance
This house is an excellent example of an Ontario Farmhouse built in the Neo-Classical style. Its outstanding features include the recessed paneled front doorway, buff brick quoining and decorated keystones. John Galloway, of English descent, constructed this house at 8444 Woodbine Avenue in what was then the Hamlet of Brown's Corners. He was a successful farmer throughout his lifetime.

Go to page:
[<< Prev]
10
11
12
13
14
15
16
17
18
19
20
21
22
23
24
25
26
27
28
29
30
31
32
[Next >>]