Tour of Heritage Estates
Click on a building to see more information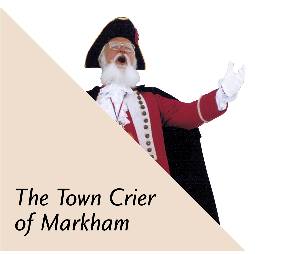 LOGIN
Page 11 of 32 &nbsp Go to page: [<< Prev] 1 2 3 4 5 6 7 8 9 10 11 12 13 14 15 16 17 18 19 20 21 22 23 24 25 26 [Next >>]

Jonathan Irving Calvert House 128



Community
Heritage Estates
Year Constructed: 1877
Address:
10 Alexander Hunter Place
Research credit: Heritage Markham, Doors Open Markham
·The home of the Calvert Family for over 100 years.
·The Calvert Family came to Markham Township I 1842 from Dumfrieshire, Scotland.
·There was John Calvert, his wife Elizabeth Calvert (nee Wilson) and seven children. They later had one additional child
·4 of the 5 sons were blacksmiths.
·The house was built by William Calvert who was a farmer.
·It was lived in for many years by his son Jonathan irving Calvert who was married to their former Rena Ash. It was later owned by their son Jonathan Aston Calvert, and his son Richard Ashton Calvert lived their until the early 1990s.
·The continuous occupation of the house for more than 100 years by this single family is one of the longest of any family in Markham Township.
Architectural Attributes
·The masonry dwelling was constructed using buff brick with red details, created by dying the yellow brick red.
·The house is built on a T-shaped plan, with a central gothic gable defining the front elevation. A brick tail is located to the rear of the dwelling which is contemporary with the front section of the house.
·The windows are segmental arched with 2/2 pane division, and were originally framed with rounded top, louvered wood shutters. The shutters, window frames and sash were originally painted a dark colour.
·The original veranda was of an elaborate, late 19th Century design, with decorative brackets, circle trim and substantial, decorative turned post.
·The house originally had decoratively corbelled chimneys on the gable ends. The chimneys were built with a yellow brick base, red brick nid section and yellow brick cap.
·The house is accentuated by a projecting red brick plinth.
·The original side porch was partially enclosed for what was probably a storage shed or early privy.
Contextual Significance
This house was the hoe of the Calvert family for over 100 years. The Calverts arrived in Markham Township n 1842 from Dumfrieshire, Scotland. Originally located on Woodbine Avenue north of 16th Avenue the house is an excellent example of a 1 ½ story, brick, centre gabled farmhouse. The masonry dwelling was constructed using buff brick with red details, created by dying eh yellow brick red.

Go to page:
[<< Prev]
1
2
3
4
5
6
7
8
9
10
11
12
13
14
15
16
17
18
19
20
21
22
23
24
25
26
27
28
29
30
31
[Next >>]