Tour of Heritage Estates
Click on a building to see more information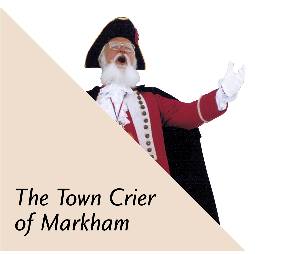 LOGIN
Page 8 of 32 &nbsp Go to page: [<< Prev] 1 2 3 4 5 6 7 8 9 10 11 12 13 14 15 16 17 18 19 20 21 22 23 24 25 [Next >>]

Robert Grundy House 126



Community
Heritage Estates
Year Constructed: 1840
Address:
6 Alexander Hunter Place
Research credit: Heritage Markham, Doors Open Markham
· Formerly located at 9954 Woodbine Ave. South of Major Mackenzie Drive.
· The Crown granted the patent to the lot in 1804 to John Gray.
· The property was sold to Robert Grundy in 1819 for 100 Pounds
·The 1851 Census lists Robert Grundy, his wife Elizabeth and one daughter Isabelle, plus three non-family members.
·By 1862 there was only Robert aged 72 and Elizabeth age 65.
·There was a sale of farm stock of Robert Grundy in November 1861 and he died on September 28 1867

·Robert Grundy was a supporter of the Reform cause and in the election of 1832 was listed as voting for William Lyon Mackenzie.
·The Grundy family was active in the Methodist Church.

·Others who lived in the house was Edward Sanderson, probably husband of Isabelle, and the East half of the property was occupied by James Bell who was a 'tenant on the side road'.
·Recently the house was owned and occupied by Dr. Ellen Brown who operated a veterinary practice from the residence.

Architectural Attributes
·Regency influenced Georgian Architecture built around 1840
·Returned eaves, an original 6 panel front door, paired sidelights, and original 6/6 dormer window and multi-pane side windows. The original front windows are believed to have been 6/6.
·It is made from soft, local brick laid in common bond (1 row of header brick for 6 rows of stretcher)
·There is evidence of a veranda on 3 sides which would give the house a Regency flavour.
·The house originally had a wood shingled roof with chimneys on the gable ends.
Contextual Significance
Originally located on Woodbine Ave. south of Major Mackenzie Drive, the Grundy house is a good local example of Regency influenced Georgian architecture. The one and a half story house with 3 bay façade features a substantial cornice and returns. The impressive wrap around verandah with trelliage was recreated after its relocation to this new lot. The early directory of 1837 lists Robert and Elizabeth Grundy living at the Woodbine Ave. address.

Go to page:
[<< Prev]
1
2
3
4
5
6
7
8
9
10
11
12
13
14
15
16
17
18
19
20
21
22
23
24
25
26
27
28
29
30
[Next >>]