Tour of Heritage Estates
Click on a building to see more information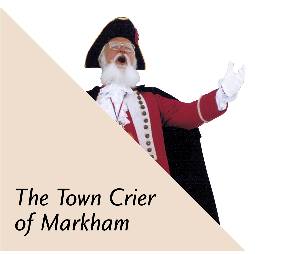 LOGIN
Page 10 of 32 &nbsp Go to page: [<< Prev] 1 2 3 4 5 6 7 8 9 10 11 12 13 14 15 16 17 18 19 20 21 22 23 24 25 [Next >>]

Thomas McQuay House 127



Community
Heritage Estates
Address:
8 Alexander Hunter Place.
Original Location - Part Lot 10, Concession 4 - Research credit: Heritage Markham, Doors Open Markham
The family farm of Thomas and James McQuay was farmed by the family for 125 years until it was sold in 1973. Thomas McQuay was one of the first elders of Brown's Corners Presbyterian Church.
Architectural Attributes
· This is built in the Classic Revival style of architecture with Gothic Revival features. A one story kitchen tail has been added to the rear making it L shaped.
· The house is clad in red brick, laid in stretcher bond with a 4-course plinth and radiating voussoirs over all openings. The foundation is fieldstone veneer.
· Openings are rectangular. Main windows have 12/12 pane division. Windows on the tail addition and second floor are smaller with 2/2 pane divisions with the exception of one upper window whish is 6/6 and most likely original. Venetian windows on the front have 9/9 sashes flanked by 6 pane sidelight. All windows have plain wood trim with lugsills.
· The main entrance is rectangular and centrally located. Plain wood trim, partial sidelights with molded panels below and a full width, flat transom surround the single leaf Cross-and-Bible door. Above the main entrance under the centre gable there is a rectangular suicide door with plain wood trim.
· The roof is a low pitch gable with a centre gable on the front . A plain boxed cornice with narrow frieze trims the roof. The eaves are returned.
· Originally there was a full width verandah.
· Many of the interior wood mouldings have been retained.
Contextual Significance
Thomas McQuay and his wife Sarah emigrated from Ireland in 1830. In 1834 they purchased the lot at the intersection of Highway # 7 and Woodbine Avenue and erected, at first a log cabin. In 1855 this home with Gothic Revival features was constructed. The original Venetian windows and Cross and Bible door with partial sidelights still grace the front façade.

Descendants of the McQuay family retained ownership of the farm until 1973 when it was sold to Ontario Hydro.

Go to page:
[<< Prev]
1
2
3
4
5
6
7
8
9
10
11
12
13
14
15
16
17
18
19
20
21
22
23
24
25
26
27
28
29
30
[Next >>]